Musical Delicacies
— Early Music Concert Series —
Thank you
Hudební lahůdky, z. s. realizes its projects with financial support from the Ministry of Culture of the Czech Republic, the South Moravian Region, the Statutory City of Brno, the State Cultural Fund of the Czech Republic, and the Czech-German Fund for the Future.
For their kind support we thank the following:
We thank the Moravian Museum for providing access to its music collections and instruments.
We thank harpsichord maker Vít Bébar for lending and tuning instruments.
To promote our projects, we cooperate with the following media partners: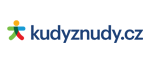 We greatly appreciate the valuable collaboration with the following partners: